Greeting Cards
Personalize your very own greeting card for special occasions and send them out to all your customers and supporters to show them that you care. We use high-quality inks, durable paper stocks and appealing designs in various sizes to create cards that are sure to impress your recipients.
For more information,
---
or
Product Description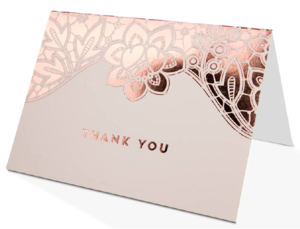 Only logged in customers who have purchased this product may leave a review.